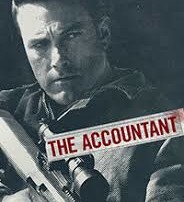 Did you know that yesterday (13th MAy) was World Accounting Day? The day you are supposed to show appreciation to your accountant for all their hard work throughout the year.
I wouldn't take it too seriously though, according to the website https://www.daysoftheyear.com today is Chicken Dance Day!
That said, there is a very good reason to have a close relationship with your accountant. A reason that could save you thousands and steer your business in the right direction. In fact, your relationship with your accountant is unlike almost any other business relationship you have.
I say almost because unless you have a mentor or a business coach, your accountant could be the closest support you have. So, it's vital to have a good relationship with them. To get to know them and to ask them to get to know your business.
There are barriers to this though and some of these are:
Many accountants are not interested – they are year-end accountants. They are not interested in your day to day business, just the year-end numbers
Many charge you by the hour and so you avoid using them in fear of a massive bill
Some accountants have a reputation as introverts and are difficult to engage with.
But if you find the right accountant (and they are not as rare as dancing chickens' teeth) this will have a huge positive impact on your business. Wouldn't it be nice to have someone willing to be as passionate about your business as you are and who will not be constantly looking at the clock in glee for the bill, they will raise you after you have spoken.
So, ask yourself "have I or could I ever have a good relationship with my accountant?" If the answer is no, then it's time to find someone else to take on your business growth journey.
Maybe next year you will mark World Accounting Day in your diary and send a note of thanks to your accountant.