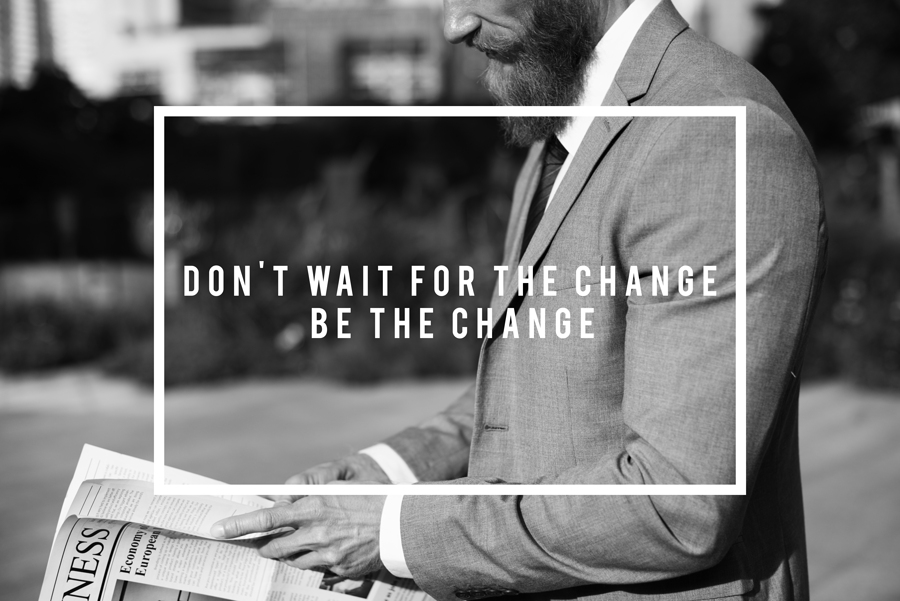 We have had a couple of discussions recently with clients who have been struggling with implementing new ideas to make improvements in their businesses.  Before they even get started with making suggestions to the team, the thing that seems to be holding them back is the fear of reaction the team will give them – they believe that the change process itself will be too difficult, and it may be not worth the aggravation of doing.
Not only does this make for a difficult working environment, it will also stifle the growth of their businesses.  If things are not working, and stay the same, problems will be the only things that grow.
Change is difficult and emotional for lots of people:  The fear of the unknown; the concern about how the changes will affect workloads; the impact it may have on their own level of power and, also concern about their own capabilities in many cases.  As a leader of a business, when you accept that change can be hard, but can be well managed with care, it becomes easier to approach.
Here are the 8 steps that we would advise to follow as part of a change implementation process:
Be clear in what the Vision for the future looks like. Have a realistic picture in your head with what work will be like following the change for customers, employees and yourself alike.  This will help you to help you to do step 2.
Think about the drivers for change. These are the things that are why you need to change.  They need to be tangible and fact-based, not woolly. Use data from your finances or customer figures, look at both positive and negatives drivers for changes, such as:  "Doing this differently will save 3 hours a week which we could use to grow our customer base", or "if we continue doing this, we will lose £x per month"
Think about the barriers to change. Fear and concern over the unknown is often the biggest barrier to change.  Everyone within your team may have a different reason.  If you know your team well, you should be able to pre-empt this and build into your plan how you will overcome each barrier though selling your vision and communicating your drivers for change.
Make a plan on the who, what, when and how to communicate with those involved in the change. Identify who they stakeholders in the change process and be clear on your message, include the drivers and your understanding of their barriers.  Your communication plan will need to be on multiple levels.  One big announcement may not get the results you need: quiet 2-way conversations, with the time taken to listen to concerns, is often the way to go.
Get key players on your side and involved. Work out who has influence with the team and use that influence. Whether they be a believer or cynic, get them engaged and on your side through sharing your vision and need to change.  Getting cynics involved will give them the buy-in to making the change successful.
Make the change and support it with systems that are simple and practical. Be clear about the parameters of the change and how you will measure its success.  Back it up with clear guidelines and rules so that everyone one knows what to expect.  This will help to remove the "fear of the unknown" barrier.
Review progress. Take the time to formally review the progress of the change.  Be quick to tweak things if they are not working, but don't be too hasty – give the change a chance to bed in.
Celebrate the success. Make a point of the results of the change – the drivers for change address, whether it be money saved or included performance.  When your team "survive" a change and can see the benefits at the end, it makes the next change easier to face.
Some extra pointers to be mindful of though whilst approaching change:
If, as a leader, you are constantly making changes and have never followed any of the steps above, you will have a lot of barriers to overcome. One of which will be" why is this change process different from any others?"  You will need to put a lot more effort in your communication plan to address this concern… and demonstrate the difference with your actions.
If you have a negative person within your team that will not be reasoned with, and, even with your best efforts they themselves are a barrier to change, you need to deal with it. Get yourself some good HR advice and get people in your team that are willing to share your vision and values – not sabotage them.
If you know you need to do things differently in your business, but are not quite sure on the what and how perhaps we can help?  At The Organised Business, we offer a FREE business review, helping you to identify areas of business growth.  Please check out our website for more information.