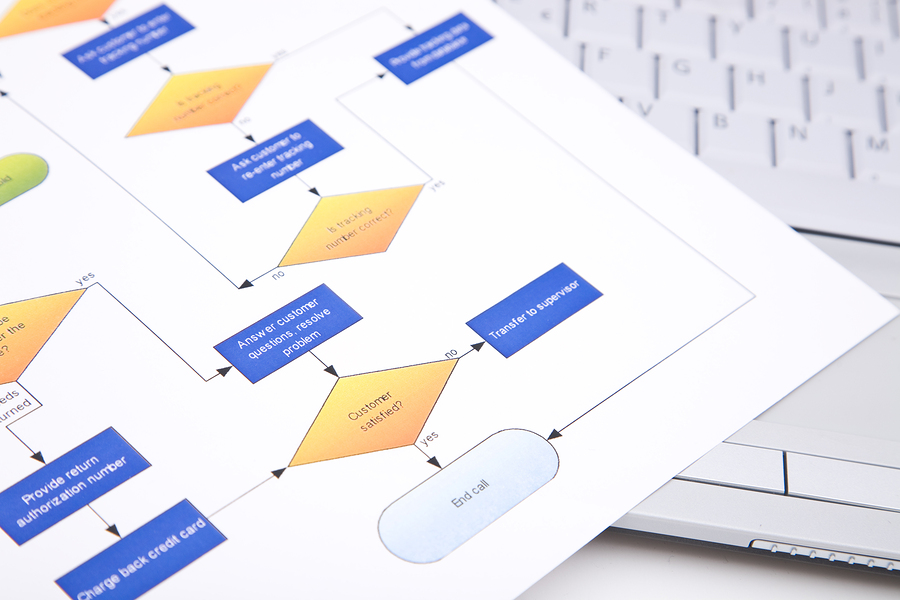 Systems are great, well I think so.  Systems are a way of letting people in your team know what is expected of them.  They ensure that you give a consistent quality of service or product to your customers.  They also give managers a big sigh of relief, because, written and implemented well – a system gives you trust that what you need to be done gets done.  Systems give you time to work on growing your business rather than firefighting.
How can anyone not be sold?
When I say systems, I mean the processes, procedures, checklists and forms that a business follows to meet its needs.  And, if you haven't got them, anarchy is not far away … well maybe lots of time correcting mistakes, doing everything yourself as no-one else does it right, or your team making not quite the right decision.
There are 5 steps to Systemising a business.  That's it.  And these are as follows:

The first step is to identify the roles in your business. This means all of the "hats" that people wear, not the names of the people in the business. This is really useful when it comes to process mapping as you can see all of the roles that are interacted in a process and, as the business grows, it can help guide you on the different functions.  It can also let you know if you are doing too much yourself!
The second step is to identify the processes in the businesses. This is a full list of every process. From sales to recruitment to finance and product/service development.  Writing this list helps you to know where to start.  By prioritising them by urgency (you start with the ones that are causing you problems first), you can create a plan on what to process map first.
The third step is to map out the process step by step with the team who use the process. Whilst creating a flow diagram, you also will identify any issues in the process that you need to overcome, spot opportunities to make improvements and create a list of documents such as checklists and instructions that the users of the process will need to follow.
When you have lots of different roles involved in the process, it is useful to use a "swim lane" process map to show visibly the way that the work moves through the roles in the process.  Jotting each step down on post-it notes that you can pick up and move is also really useful.
By involving the team in the process map, not only do you find out where the issues are, it also helps a bit further down the line when you are implementing the system as they will be following the processes that they mapped and agreed.
The fourth step is to document the process. This typically starts with writing down the mapped process, we like to use Lucid Chart. You will also need to write down the process into something that can be followed with clear instructions.  A procedure with guidance on what to do at each step of the map is one example of a document, but it could also be a checklist to follow, a list, a video clip showing you how to do a task, or photographs of what "good" looks like – don't over kill with lots of words to make things more complicated than needed.
The documents will then need to be checked to make sure they do what you need them to do and kept in a controlled way.
The final step is to implement the System. It's a lot of work getting through steps 1 to 4, so don't fall down here. As you have involved the team in mapping the process, it should make it easy, but you will still need to do the following to implement it successfully:
Run through the details of the system with all users
Demonstrate the system practically, and work together to find any flaws
Ask them to follow it with you observing, to test if it succeeds
Review it at least once a month for 3 months.
That all is pretty straight forward.
It will take a lot of time to get your processes mapped, documented and implemented successfully, but think of all of the stress that will disappear when it is done.  Next time there is an issue – go back to the system, was it followed?  If not, why not?  If yes, adjust the process and make sure the same problem never happen again.  Wouldn't that be good for both you and your customers?
If you think that your systems need some attention, but don't quite know how to get started, perhaps we could help you at The Organised Business?  We can train you and your team on how to systemise, and get you started on the way. Please do contact us at The Organised Business.