The Board™
Building a Better Business …. together
Join like-minded business owners to focus on growing, increasing profit and business performance.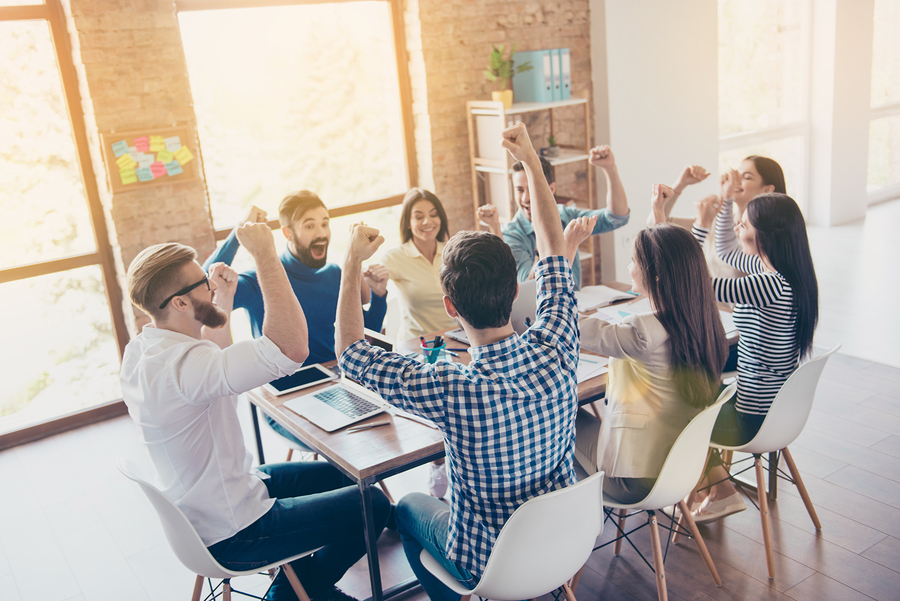 Wouldn't it be nice to have a bit of support whilst trying to manage and grow your business?
Then you need to join The Board!
When you join you will become part of a group of up to ten businesses of a similar size but in non-competing industries.  Along with the Chairperson, your group will meet every other month for an opportunity to share their experience, to support each other and act as a sounding board to generate ideas to help each other overcome problems and make improvements to their business.
The Board is all about creating a support network of other business owners, so that you have people to turn to who can take an objective view of your business.  As business owners we all face the same problems – employee issues, finance issues, customer issues etc – so this group brings us together, both face to face and online, to share, discuss and overcome.
Help to grow your business
Growth Support
When a business grows it can be painful, everything can be stretched staff, systems and finances. The leader of the business is not exempt from these growing pains. The business may be taking you out of your comfort zone as it grows so knowing you have a group to turn to for support is comforting.
The Board offers just the place to go and talk though growth issues in a confidential environment.
Share your experience with others
Scientifically proven:
Helping others is scientifically proven to bring you benefits such as improving health, happiness and event reducing blood pressure.
The Board gives you an opportunity to share the knowledge and experience you have received over your time in business with other people in a similar situation as you.
The members of The Board are there to listen more than they are there to talk and actively want your advice and feedback.
Learn from like minded individuals
Always learning
All business owners should be constantly looking at learning new skills and experiences. If you stagnate or close your mind to learning potential then your business will suffer.
The Board gives you an opportunity to learn from other business owners with real experiences that will be different from yours. By being in the meeting you will hear many different approaches to the problems you are sharing.
At each meeting, you will have the given the time to reflect on what you have learnt and the tools to ensure you act on it.
Support from other business leaders
No-one is an island
We all need support throughout life in order to thrive and in business, it's exactly the same.
Running a business can be an isolating experience. When you sit where the buck stops you have to make the hard decisions and its not always easy.
The Board gives you a confidential, non-competing forum to discuss your problems without the fear of being judged. Each member brings all of their experiences to the meeting and are always willing to help.
Get help to overcome specific problems
It can be lonely running a business.
As a leader, you should have, or at least, be seen to have all the answers but in reality, you won't always be 100% confident in your own decision-making process.
To assist in this you may or may not have your own network that you can turn to discuss problems. The Board add to your network with access to experienced non-competing business owners.
Each session is designed around Members sharing problems – no topic is off limits – the case can be if or small but the deal is you will be given the opinion of your peers on the action you should take.
This is often a unique prospect and the part most small business owners are missing.
Whats included in The Board?
Six meetings per year
We meet at 8 am for breakfast and the meeting aims to end at 12:30. Meetings are held at an appropriate venue in a central location near Maidstone
The Focus Session & Group Problem Solving
At each meeting, one business owner will be the "The Focus" for the day and they will give a 30-minute presentation on their business including team structure, key financials and what exactly they do.
This Focus session will give you an opportunity to focus solely on the issues that you are experiencing in your business and share business problems with peers in a safe and confidential environment.   Their suggestions and reflective questioning will give insightful and flexible solutions to your problems.
You in return will also share your knowledge and experience with your peers to help them create solutions to their problems in a supportive and challenging way, as the other members of The Board will also get 10 minutes to present and share a specific problem that their business is facing at each meeting.
Guidance will be given to you by the Chairperson to ensure that you present your problems in a concise manner, and the session will be facilitated to help the group keep focussed on the issue and manage time limits, based on the principles of Action Learning.
The 1 – Hour Interactive Masterclass
At each meeting there will be a handpicked speaker who will facilitate an interactive session on a range of business-critical subjects:
Topics such as:
Online Support
You will be given access to our online learning portal which includes a discussion board to bounce ideas and share information with your group when you are not at the meeting. The portal also includes helpful guides and insight and is updated regularly as things change.
You will also develop a relationship with your Chairperson who will coach and support you with ideas to organise your business and grow your business.
Coaching Session
As well as developing relationships with other business owners your Chairperson will be on hand to coach and support you with ideas to organise and grow your business. As part of The Board, they will meet with you 1 to 1 at your business premises to talk through any business problems you are having and help you formulate a plan.
Annual General Meeting
You will be invited to attend the Annual General meeting to spend a day with businesses from other Boards.
When you run a business the opportunities to talk to your peers about the problems you are facing are limited. The Board brings you together with people who will help you deep dive into your problems and help you find a way forward. At each session ideas flow, problems get solved in a supportive environment, through conversation with members who are not directly involved your business and will bring their experience to your problems giving you a fresh perspective.
You can discuss any topic strategy, marketing, sales, finance even personal problem safe in the knowledge you are in a confidential environment where you will receive honest feedback and insight.
"Coming together is a beginning, staying together is progress, and working together is success."