On Wednesday 9th May we launched The Board – a peer to peer group aimed at helping business owners support each other in a confidential environment.
The event was held at Buckmore Park Karting Circuit – The Heart of British Karting and a landmark here in Kent.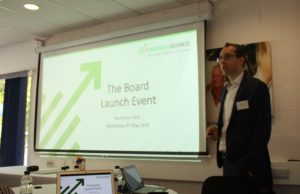 We were joined by business people from all sectors to celebrate the Launch of this new service.
As part of the Launch, each participant was invited to introduce themselves and share the challenges they face in their business. The themes that came out of this exercise were the difficulty faced when trying to find good employees, finding appropriate premises and finding good support.
The Board is all about creating a support network of business owners so that you have people to turn to who can take an objective view of your business challenges. As business owners we all face the same problems – employee issues, finance issues, customer issues etc – so this group brings us together, both face to face and online, to share, discuss and overcome.
We had three excellent guest speakers Leonora Surtees – MD Buckmore Park Karting Circuit, Matt Hobbs – Directors and Co-Founder – Project 64 and Tony Hughes, MD of Confidential Document Destruction Limited who agreed to share with the group their business journey.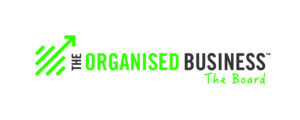 We also undertook some action learning in the group to help the attendees develop their own business Vision.
After lunch, we hit the circuit – for those who attended check out the gallery below to see if you can spot yourself speeding around the circuit.
We would like to thank Buckmore Park whose hospitality was second to none – we would recommend the venue for any corporate event especially if you wish to combine, as we did, business with karting.
Finally, we would like to thank all attendees, we know what it means for you to take time out of your work and come along to an event – the feedback we received on the day was that you found it enjoyable and valuable, so we thank you for your attendance.
We undertook some Action Learning at the event, each participant creates a Vision for their business….
and finally some Karting to round the day off…